If you believe data is powerful –
as long as you can figure out how to communicate it effectively…
Join the Academy.
Want to improve your data visualization skills so your work makes an impact?
Don't have the time to travel to a course and don't want to waste hours searching the web for the answers?
If you need to learn how to make data so compelling that your audience will pay attention and take action, welcome.
Join Evergreen Data's Visualization Academy and access on-demand videos, researched expertise, and live coaching from a true expert. Get feedback on your work, explore case studies, and get answers to your questions in the community forums. Short on time? Download the templates with completed visualizations, just waiting for your data.
Learn some data visualization wizardry.
You're in the right place if:
You're tired of the default way of visualizing data
You know your readers crave useful data
You know enough about Excel, Tableau, or R to be dangerous
You are ready for action
You can't travel to expensive workshops
You need effective strategies for presenting your work so it gets used
The Evergreen Data Visualization Academy will help you bridge your gap by providing:
Video tutorials on data visualization construction in Excel and Tableau, with written, step-by-step instructions, which means you can take all the time you need to learn to visualize better under expert direction. No pressure and no rush.
Code and screenshots for data visualization development in R, which means you can pretty much copy and paste from this site to R and generate instant visualizations.
Guidance on when to use specific chart types, so that your data visualization construction process is more efficient than ever.
Templates with completed graphs, ready for your data, and macros to download and rock, which means the quickest route to impressing others with your superstar communications.
Community forums to ask questions and gather feedback, which means you can get help when you run into a roadblock and share your expertise with others.
Articles and research to back up your new methods, so when your boss questions why you are doing something a certain way, you have the persuasive justification at your fingertips.
Case studies and member spotlights, which means you can see how others have done it and adapt their ideas for your gain.
Live monthly group coaching calls, which means a personal connection with me and pointed feedback on ongoing projects.
Discounts on data visualization swag, which means you are the coolest data nerd out there.
Access to community-only forums, private Facebook and Slack groups, subscribers-only virtual events, and in person happy hour, which means exclusive fun.
Independence from (or at least, better coordination with) graphic designers, saving your organization time and money, making you an organizational linchpin.
Go-To Guru status, which means you have critical talent, giving you a skilled job advantage.
While the Academy may seem like an amazing set of tutorials designed to teach you how to be a data viz whiz, it is actually a
career-changer.
Clearer data presentation generates efficient, effective conversations, the kind of clarity decision-makers are looking for. (And I know because they tell me!) Knowing where the buttons are to make the graphs you want can actually make you a leader in your field.
Improve your data presentation skills and elevate those critical conversations with the talent you gain in the Academy. I will help you be awesome in fun and practical ways. You will get new ideas and inspirations and the instructions to carry it out on your own. You'll belong to a community that is equipped with the research-based justification and the real life examples to supply the momentum you need to truly shine.
If you are ready to get it right
This is what a data-driven culture looks like.
It's kind of funny how, years ago, we all raced to become "data-driven" organizations. We cast our data nets wide and grabbed everything we could. So much, in fact, that we began drowning in it. Good, clear, smart data visualization is the boat that keeps you headed in the right direction.
Time and time again, my private workshop clients are astounded at what happens when they learn the skills to present data effectively. In some organizational cultures, it can be hard to convince your boss that investment in data visualization training is worthwhile. They may have built businesses and careers on the old way of reporting. But that old way doesn't work anymore (I would know – it is how I used to report. Read on for my story.).
The smart, nimble, agile organizations I work with become the conversation changers. Joining the Academy takes teams to the next level, to the forefront of their field.
Organizations who embrace data visualization demonstrate higher impact, make decisions more efficiently, streamline conversations, and totally change their game.
Are you ready for the next level?
Your team is.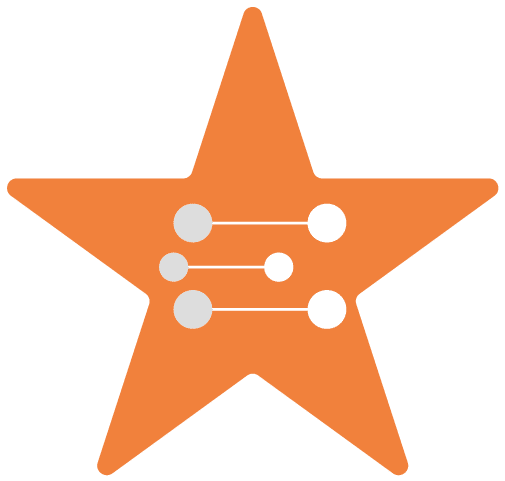 Looking to start with some baby steps?
If you aren't quite ready to take on this much, check out our Chart Starter Series.
I've cultivated 10 of the most useful tutorials, focused on helping you master high-impact graphs inside Excel, Tableau, or R.
You've Got Questions, We've Got Answers
What's This Cost?
You get access to this tremendous amount of resources for just $999 USD per year. Yep, this is a commitment to your growth as a professional. We believe people from underrepresented groups should have larger roles in tech and leadership, so if that's you, contact us for a discount code to get $100 off your subscription. Bulk rates are available for organizations subscribing teams (as small as 2). Contact us for more information.
$999 per Year Seems Expensive. What's Up With That?
If your boss knew it would only cost $999 USD per year to completely renovate your communications, increase revenue, and build team culture, would she call that too expensive? Sounds like a deal to me. You could always ship yourself to one of my in-person workshops to get the same info – they are a blast – but this is less than the price of a single workshop, with much more content packed in, AND you don't have to pay for airfare and hotels.
Can't I Get This Stuff for Free on the Internet?
Sure, you can find some of this on the internet. I've scoured it myself to see what else is out there and I spent way too much time on my search, only to discover I couldn't locate even half of these materials. If you want to waste your afternoon hunting the internet, go ahead. But there's a world to save out there. So it's more cost effective for you to go to one spot where everything is at your fingertips – AND you get the personal connections with me and other people in the community.
How Is This Better Than Your Free Blog?
Truth is, I've been holding onto most of my favorite secrets for awhile – until now. The Academy builds up toward more challenging visualizations. You also get access to me, on demand, and peer feedback on your works-in-progress. There's other fun stuff too like discounts at my store and other insider activities and events. Plus templates if you're short on time. All of these are things I will never do at my blog yet it's what makes my business so successful.
Who is Stephanie Evergreen and Why Should I Listen to Her?
I am an interdisciplinary researcher by training – which means I know data from every industry. I have a PhD (most data visualizers do not), with a dissertation about how researchers use graphic design research to make reporting more engaging (Summary: They don't). I've steeped myself in the research to write three books and edit two journals on this topic and I've traveled the world teaching people how to visualize data more effectively. I've tested these ideas with the best clients, such as Verizon, Adobe, United Nations, MasterCard, Facebook, Rockefeller Foundation, and Brookings Institute, just to name a few.
How Often Will You Release New Content?
We release new content as we develop it, almost every month. Often, new content is based off of suggestions from our members, so send us your tricky data viz situations and we'll solve them together. When you join, you get access to everything we have ever made. We do not make you wait to access advanced lessons. You'll get an email each month about tutorials, our virtual meetings, and other data viz news. Our private Facebook and Slack groups have ongoing conversations as well.
Why Should I Join?
Research-based skill building in a supportive environment surrounded by like-minded colleagues with fun and private events. What more is there in life, really?
How Can I Cancel?
If you are not completely happy with your subscription, your payment is fully refundable within 10 days. You are free to cancel your subscription at any time; simply send us an email.
Want to take a sneak peak?
Check out this 30 minute virtual tour of the Academy to learn about its features and the benefits you gain by joining us. I'll walk you through how the Academy is run and an Academy member will talk about why he loves it so much.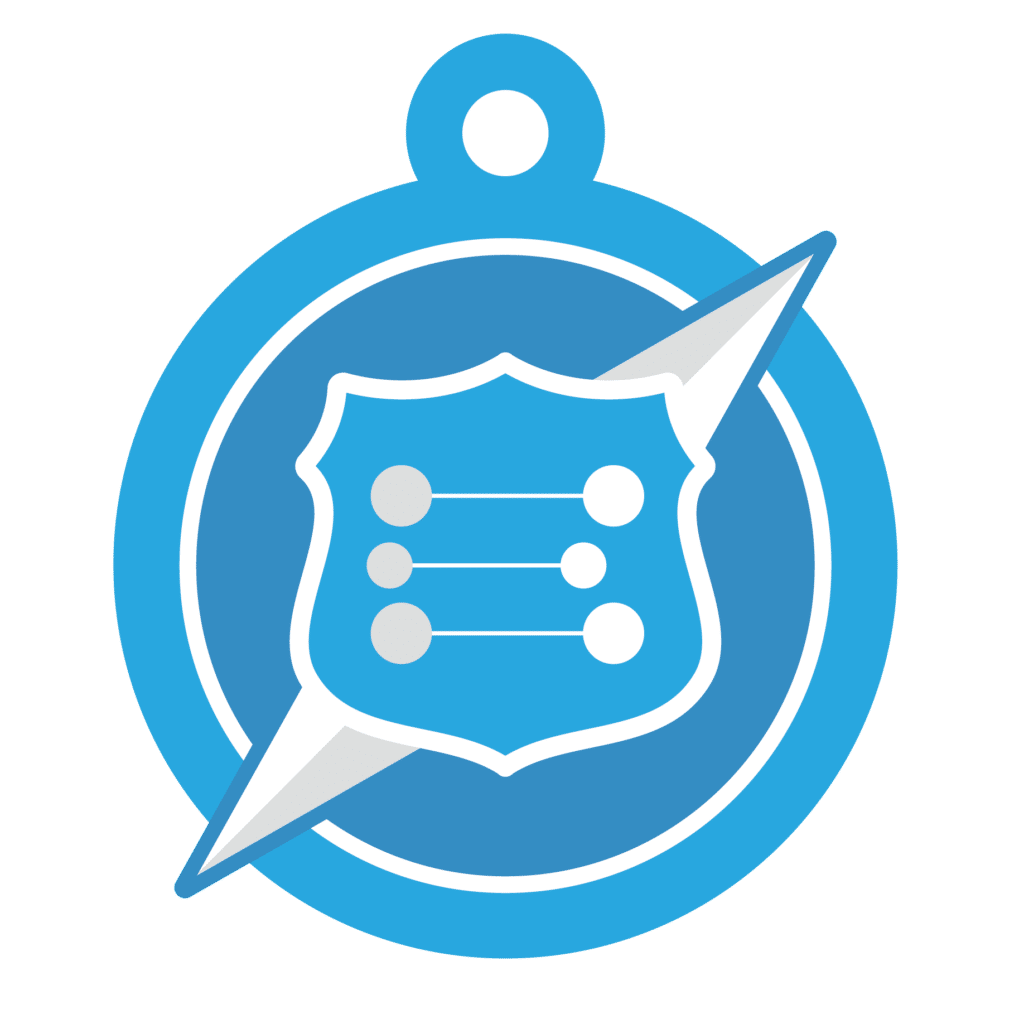 Need a custom,
hands-on Academy experience?
In the Graph Guide program, we will tailor a learning path through the Academy tutorials, based on a preassessment of your skills.
You'll get a dataviz expert coach who will help you tackle the curriculum. Earn certification and grow your skills in one year.
My story (probably feels familiar).
When I was younger, working with data all day long, I loved crunching numbers and generating answers to important questions with a sense of purpose and validity. But I was presenting that data to my clients like this: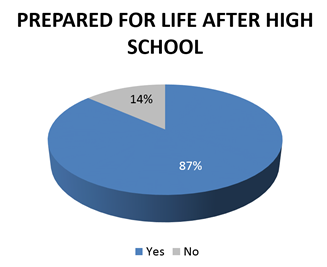 and — gulp — this: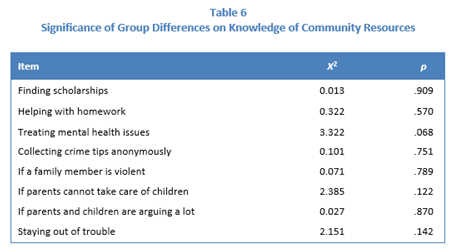 Looking back, I can see now that I was trying to visualize better. I knew not to have too many slices in my pie chart. I knew to use gray and an action color to draw attention. I knew the default table style was hard to read. But I lacked the solid skill set and practical instructions for actually creating data visualizations that my client and her stakeholders could easily digest and use for decision-making. So it's really no surprise that my client had to hire a graphic design firm to repackage my report into something way more attractive: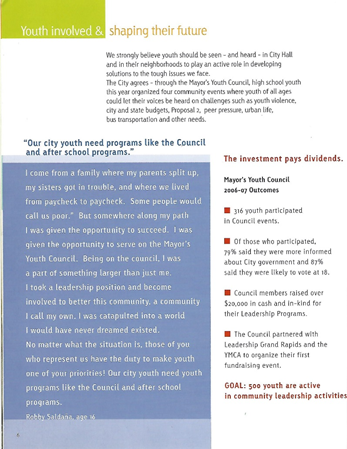 But note the total lack of data visualization. Most graphic designers don't touch graphs because they were never trained on working with data. Yet we know that humans are visual beings and that data visualizations carry a lot of power. The thing is, I was the one in the best position to craft this report. I knew the data. I knew the story it told. The graphic designer's contract should have been money in my pocket. I just didn't know exactly how to get there.
That's why I've spent my career figuring out how to present data effectively and why I'm now offering you all my secrets.
---
If that first visual is actually representing a key finding…
… something people actually really needed to know…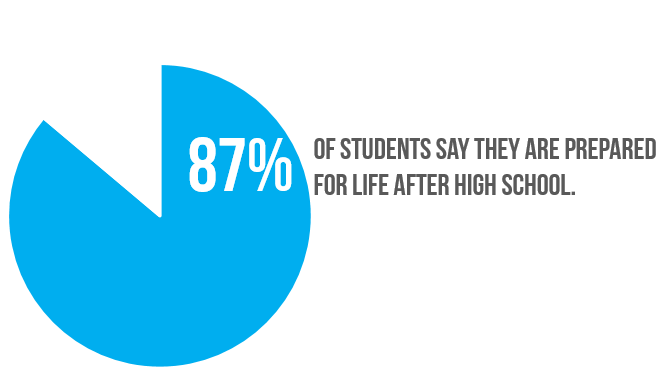 I'd keep it as a pie (controversial, I know, and my reasoning is inside the membership site) but reformat it so it looks more like this:

which is so sexy it could be transferred directly into brochures, websites, annual reports, and slideshows without the assistance of a graphic design firm.
In the Academy, I'll show you all kinds of lessons, from how to make a perfect pie chart to interactive dashboards. Most importantly, you'll learn my structured, tried-and-true process for making great visuals every single time.
Join Evergreen Data Visualization Academy.
So if you want to continue making just slightly better tables with chi square values and moderately improved data visualization, like I was making when I first got started, don't join. Go watch a cat video or something.
But if you want to skyrocket your team's data visualizations into a useful, beautiful space, join now and you'll never regret it. Individual memberships are $999 USD per year. Organizational memberships are also available – contact me. You'll be making such impressive data visualizations that you will gain new clients and projects that will easily pay your small investment back many times over.
Let's Meet Where You Are
We have 60+ tutorials already inside (plus fresh lessons all the time!), in Excel, Tableau and R. Go ahead, take a sneak peek at our latest tutorial.
If you aren't ready to tackle this much data viz in your life, try our Chart Starter Series – a curated set of 10 tutorials designed to get you going, available in Excel, Tableau or R.
Want even more? Look into our Graph Guide Program, where you'll work directly with a viz coach through a whopping 50 tutorials, tailored to your individual learning path, and ending in certification.
Check out how our programs compare.
10 video tutorials in Excel OR Tableau OR R (you pick one software)
Worksheets and templates Research behind the chart choice
Written step-by-step instructions
Community forum for your questions
Digital Certificate of Participation
One-time payment
Upgrade to the Evergreen Data Visualization Academy or Graph Guide Program for full access to all tutorials, office hours, assessments and personalized help
50+ tutorials in Excel, Tableau, and R
Worksheets and templates
Research behind the chart choice
Written step-by-step instructions
Community forum in each tutorial, in a private Facebook group and in a private Slack Channel
Office hours once a month
Help on work projects
New content delivered semi-monthly
Digital Certificate of Participation
Renews annually
Upgrade to the Graph Guides Program if you need more intensive coaching in a one-on-one learning environment

50+ tutorials in Excel, Tableau, and R
Worksheets and templates
Research behind the chart choice
Written step-by-step instructions
Community forum in each tutorial, in a private Facebook group and in a private Slack Channel, plus ongoing conversation with your graph guide
Office hours once a month
New content delivered semi-monthly
Pretest, checklist of milestones to accomplish, portfolio review, and posttest
Customized learning path through our tutorials
Intensive coaching with your Graph Guide
Paper & Digital Certificate of Completion
One-time payment – you complete in one year
What our Academy Members are Saying
I'm entering my second year with the Evergreen Data Academy. It's a daily resource for me… if I have a data visualization question, I *know* the answer will be in the Academy. The experience and advice of fellow Academy members is invaluable as well. Learning from Stephanie and the Academy has made me *the* person that everyone in my 400+ employee company comes to for data visualization, reporting, and presentation advice… including our CEO.
Being a part of the academy has helped me to expand my data visualization skills and ensure that the data I communicate out is aligned to the purpose of collecting the data and in a clear, usable format for those it is being communicated to. It is also incredibly beneficial to engage in conversations with the other academy members to bounce ideas off of and gain inspiration for new data visualization techniques.
The information in this Academy is a skill I can now proudly list and include in my portfolio. I really value this, AND I think there is a HUGE market for the skills in this Academy. So not only I am SO glad to have access to this information to apply to the work in my current position, but excited to think ahead to any future career prospects!
Before the Academy, I had a lot of trouble with even basic chart adjustments. I started reading Stephanie's blog and book and picked up some tips from there, but the Academy membership was a game changer for me. Having the videos to follow along with and the monthly office hours to get feedback and learn from other people's work was super helpful.
The Director of my department recently called me a "Numbers Artist" when I showed her some draft redesigns for reports that were being sent to (but not really understood by) our most important stakeholders. After her spreading the word, I'm now designing slide decks for our presentations at two national conferences.
Bottom line: The Academy was money very well invested.
Important detail (you should probably read this).
Oh one more detail, joining the community is only possible from time to time. We only open enrollment twice a year – and right now is one of those moments.
Enrollment is open to 80 people. That way we can give everyone who joins some special attention as they quickly develop new skill sets. The last three times we opened enrollment, we filled all open seats in just 10 days. The enrollment window goes by fast!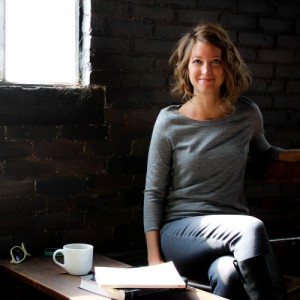 Hey friend!
I'm Dr. Stephanie Evergreen, author, data nerd, and founder of the Evergreen Data Visualization Academy. I have written three books on data visualization and intentional reporting. I have the best job – travelling all over the world to work with organizations, from county level health departments to Fortune 100s, on how they can achieve their mission with better data communication. I originally created the Academy as a way to offer my sold-out workshop content to more people than I could ever see in person. The data visualization strategies and training in the Academy have grown so large, it is now way more than we could pack into a multi-day workshop.