Each month we release a new tutorial – a new skill for you to learn that will up your rock star status. Click below to access the tutorial in Excel, Tableau, or R. Next month, this tutorial will be in the Excel, Tableau, or R tabs with all of the other Academy tutorials.
Grab a cup of coffee, close the office door, and let's get rolling!
This Month's Featured Content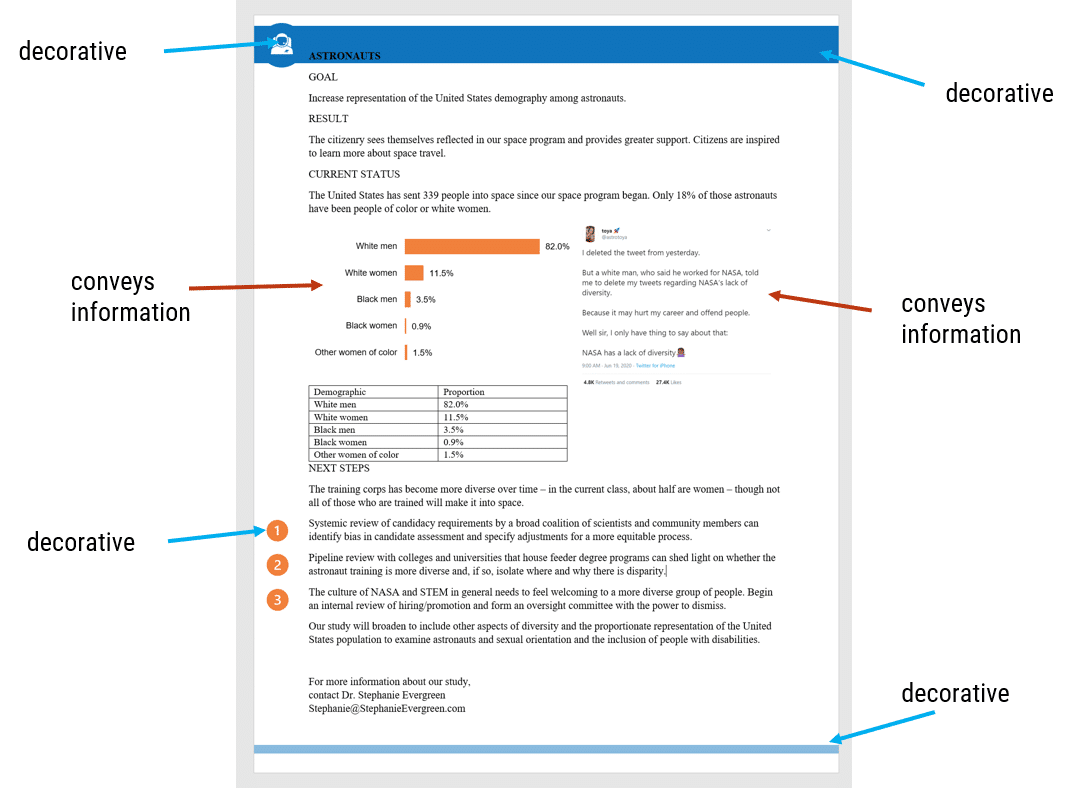 508 Compliance
Compliance with US federal 508 guidelines requires us to ensure that the materials we make are accessible to people with disabilities. Any disability. That can make 508 compliance seem scary and insurmountable. The world is also full of consultants with loads of bad advice like "you can't use that chart with buffers in it because that isn't 508 compliant." Total hogwash. This tutorial is going to break down how to make a 508-compliant one page handout that includes data visualization. And images!
Tutorials
Here are our releases from the past few months
Bullet Point Alternatives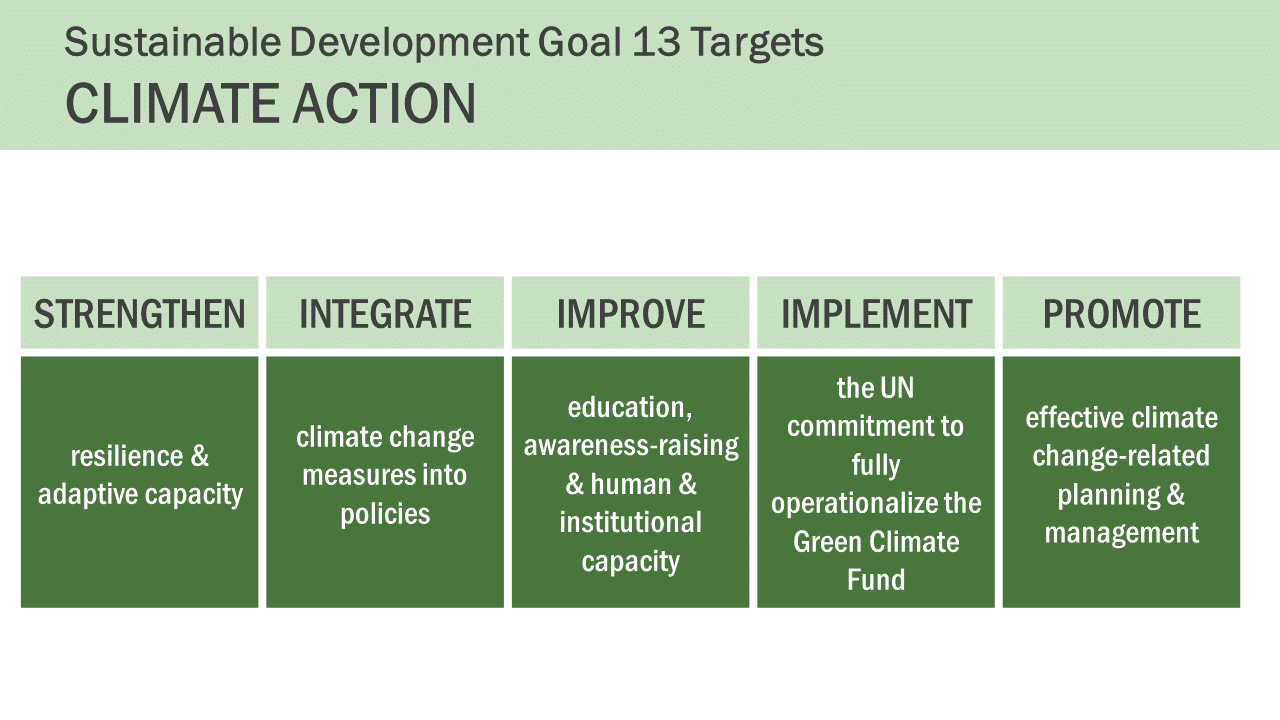 What else can you do with bullet points of text on a slide? Here are 11 alternatives that are more engaged and preserve that text.
Ridge Plots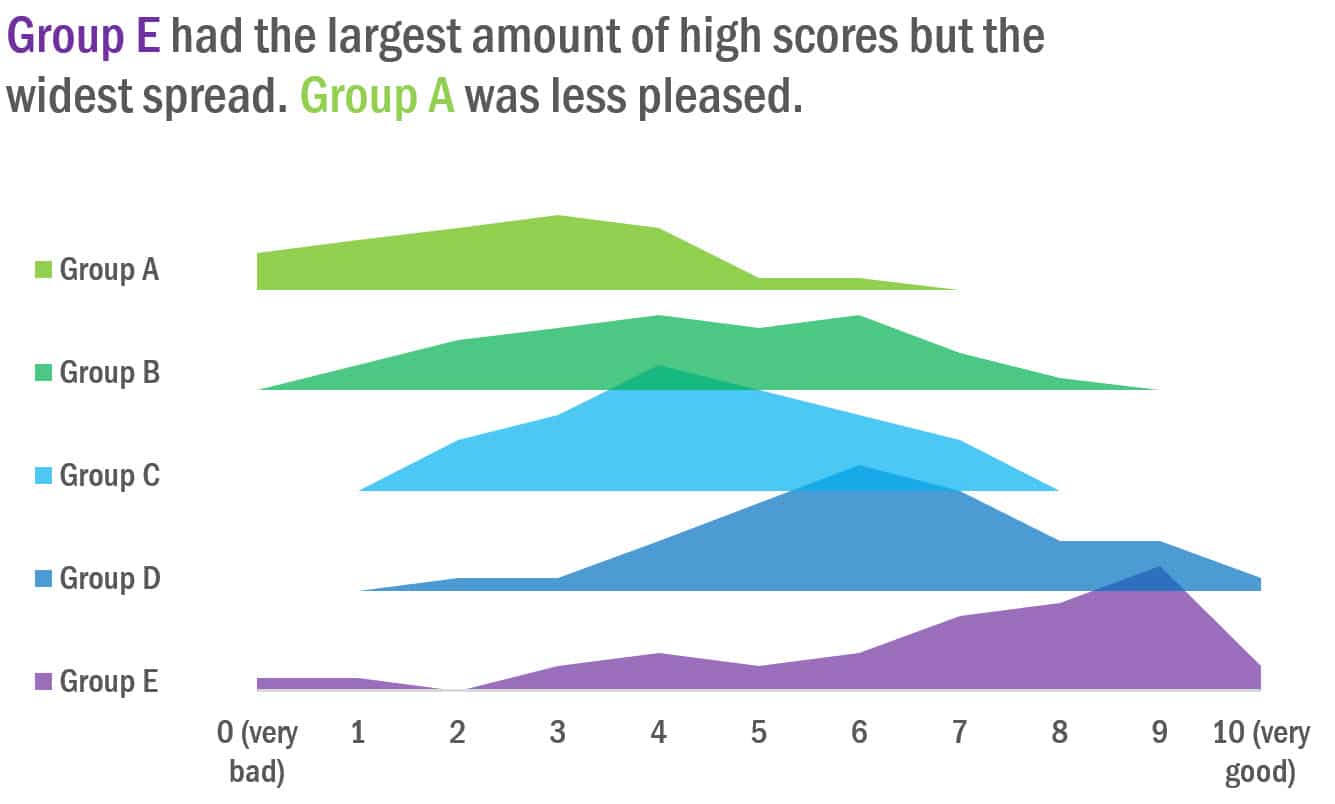 Ridge plots are like multiple overlapping area graphs. But while area graphs are used specifically to show change over time, ridge plots are more broadly used, to show distribution of data points.
Scatterplot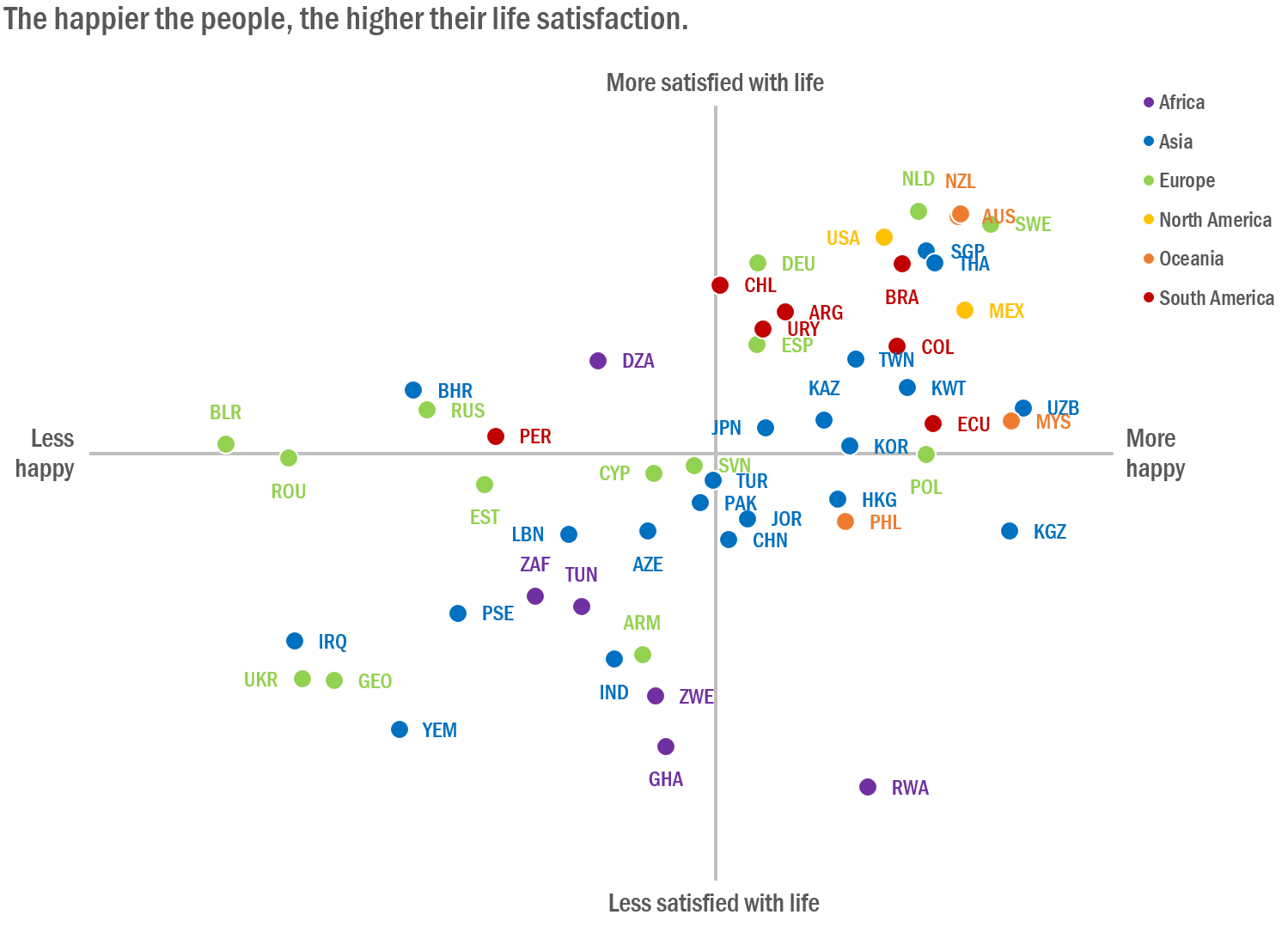 Scatterplots are one of those standard graph types you learn about in college and a default chart type in most graphing software. In this tutorial, we'll take this common-but-often-misunderstood graph and show options to make its story shine.