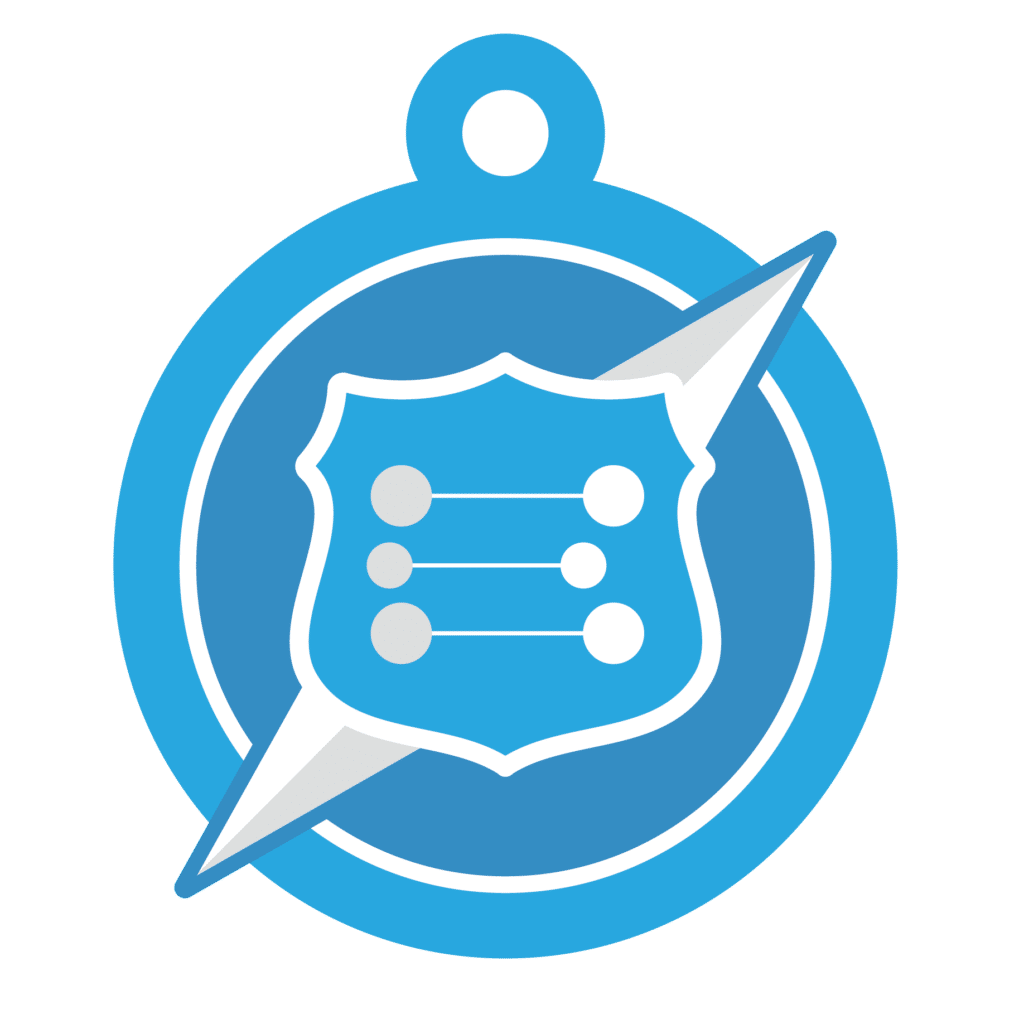 HAVE YOU EVER signed up for an online course with really good intentions, only to find yourself barely checking in a couple months later?
In the Graph Guide program, we will not let you fade away.
When you commit to the Graph Guide program, you will master data visualization, period. We'll hold your hand (and hound you, if we have to) every step of the way. We are your partner in your growth and development as a data visualization guru.
In the Graph Guide program, you'll get targeted, boutique coaching on your data visualization projects, with a mile-high pile of skills and confidence waiting for you at the end. Your year with a Graph Guide will help you produce amazing visualizations, build your strategic approach and competitive edge, and get you recognized for your talents.
How It Works
We'll start with an initial assessment of your data visualization skills and help you plot out a personalized learning pathway through our Academy tutorials, all leading up to a portfolio review and a certificate at the end of the year.

You'll be held accountable. Your Graph Guide will check in with you at least every other week to help keep you on track through your learning and to support your ongoing data visualization projects. There are no chat bots here. All of our Graph Guides are actual (adorable) human experts in data visualization with top notch virtual coaching skills and excellent digital high fives.

Aside from this incredibly hands-on coaching experience, your year with a Graph Guide will also include everything that comes with a traditional Evergreen Data Visualization Academy membership: monthly live Office Hours, active conversations in our private Facebook and Slack groups, fresh tutorials semi-monthly, private events, and members-only discounts on dataviz swag.

Take a Peek
Let me show you what's in store. In this tour, I walked through the heart and soul of the Graph Guide Program and showed folks how we tailor a specific data visualization curriculum for each student.. Let this recorded sneak peek help you decide to join.
Think of it this way: You will invest in your growth for a solid year and before that year is even complete you are going to be churning out high-impact data stories that make you feel like a rockstar and earn you accolades (and hopefully a raise too).
How You'll Be Assessed
To graduate from the Graph Guide program, you'll have to complete and demonstrate successful visualizations from 50 Academy tutorials, using any software – Excel, Tableau, R or a combination of those. You'll have a core curriculum you must complete. Your Graph Guide will work with you to choose from many elective tutorials until you reach 50. At least one must demonstrate automation, one must demonstrate interactivity, and one must demonstrate overall layout of multiple visuals. You'll earn digital badges for each tutorial you complete and a paper certificate at the end. Read more specifics on how you'll be assessed.

No kidding – it will be an intense year. But it will be a do-able year because you'll be part of a supportive and encouraging environment. We specifically have restricted enrollment and a low student-guide ratio in order to focus on your growth and walk with you as you master data visualization.
How Much It Will Cost
Our years running the Evergreen Data Visualization Academy have taught us that some students thrive best with a Graph Guide. You can earn certification with a Graph Guide for $2,799.
You should come learn with us because we are the only research-based remote data visualization course.
Hundreds of folks have already worked their way through our Academy, earning recognition and promotions and guru status around the office. They succeed because we know how to teach and we ESPECIALLY know how to teach data visualization.
Our pilot cohort of Graph Guides students are already stacking up their skills and making jaws drop with their visuals.
For the first time ever, you can now get hands-on, customized, personalized, structured, incredible data viz education. We are ready for you. You coming?
"Even just a few tutorials really takes things to the next level. It's in nice bite-sized chunks, but easy to cross pollinate the lessons learned.
The research-based resources and one-on-one feedback from a visualization expert really boost my confidence that what I'm putting together
isn't just prettier, but more understandable."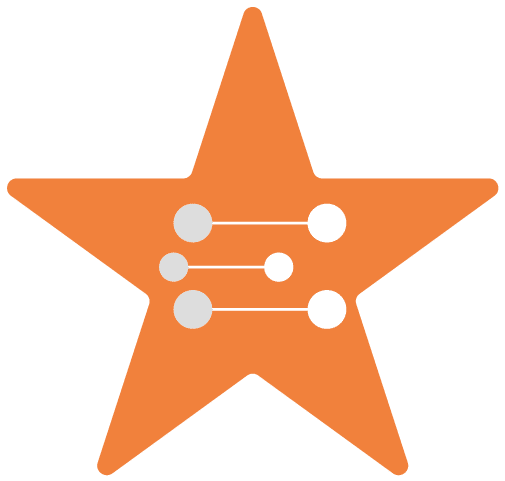 Looking to start with some baby steps?
If you aren't quite ready to take on this much, check out our Chart Starter Series.
I've cultivated 10 of the most useful tutorials, focused on helping you master high-impact graphs inside Excel, Tableau, Google Sheets, or R.
Our Graph Guides students change the culture at their workplace and shine like superstars. Students see impacts after just a couple months. Let's skyrocket your skill set, too – together.
How our Programs Compare
10 video tutorials in Excel OR Tableau OR R OR Google Sheets (you pick one software)
Worksheets and templates Research behind the chart choice
Written step-by-step instructions
Community forum for your questions
Digital Certificate of Participation
One-time payment
Upgrade to the Evergreen Data Visualization Academy or Graph Guide Program for full access to all tutorials, office hours, assessments and personalized help
60+ tutorials in Excel, Tableau, and R
Worksheets and templates
Research behind the chart choice
Written step-by-step instructions
Community forum in each tutorial, in a private Facebook group and in a private Slack Channel
Office hours once a month
Help on work projects
New content delivered semi-monthly
Digital Certificate of Participation
Renews annually
Upgrade to the Graph Guides Program if you need more intensive coaching in a one-on-one learning environment

60+ tutorials in Excel, Tableau, and R
Worksheets and templates
Research behind the chart choice
Written step-by-step instructions
Community forum in each tutorial, in a private Facebook group and in a private Slack Channel, plus ongoing conversation with your graph guide
Office hours once a month
New content delivered semi-monthly
Pretest, checklist of milestones to accomplish, portfolio review, and posttest
Customized learning path through our tutorials
Intensive coaching with your Graph Guide
Paper & Digital Certificate of Completion
One-time payment – you complete in one year
A free year of the Data Viz Academy upon completion
"The accountability is great!
No way I would be where I am without Stephanie pinging me.
Also, SO useful to just go to her when I get a question from work on a one-off data visualization issue. I know I don't have to spend hours on Google, I can work directly with her."
Join the Waitlist!
Keep an eye out for a confirmation email. If you haven't already confirmed your email through me when you signed up for my blog or the Academy waitlist, you'll need to take one more step – open that email and confirm your intent to be added to the waitlist.
We will never share your information with anyone else. That would be gross. We will, however, send you an email a week before we open enrollment to the public to give you an early opportunity to join Graph Guides. If you don't sign up right away, you'll get a couple of other emails while the enrollment window is open. We promise not to bug you and we promise to keep your personal information safe.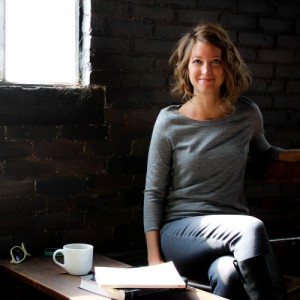 Hey friend!
I'm Dr. Stephanie Evergreen, author, data nerd, and founder of the Evergreen Data Visualization Academy. I have written three books on data visualization and intentional reporting. I have the best job – travelling all over the world to work with organizations, from county level health departments to Fortune 100s, on how they can achieve their mission with better data communication. I originally created the Academy as a way to offer my sold-out workshop content to more people than I could ever see in person. The data visualization strategies and training in the Academy have grown so large, it is now way more than we could pack into a multi-day workshop.